Singa Plastics Limited
, which began as a manufacturer and supplier of pails and basins to the domestic market three decades ago, has in recent years become a leading plastic products manufacturer with affiliated plants in ASEAN. The company also offers custom molding and assembly services.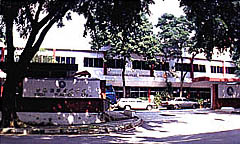 The ISO 9002 & 9001 certification by BVQI reinforces the company's system and procedures to ensure an even higher level of quality service to customers.
Singa Plastics is also the first company of its kind in Singapore to be awarded the ISO 9002. Most recently even attaining the ISO 9001 certification.
The board of directors commended the staff especially the ISO steering committee for the hard work and dedication to ensure the certification and the early endorsement of the companyâs already efficient and proven quality work system.
Furthermore Singa Plastics is now even better organised and more systematic in its approach to meeting the exact demands of customers for higher quality products and services.
The ISO certification will give Singa Plastics greater confidence in marketing their expertise and services overseas, especially in the European Union, ASEAN and China where the company has been successful in winning turn-key plant projects.
In giving his stamp of approval to Singa Plastics, a spokesman for BVQI said, "With the quality management system in place and Singa Plastics top managementâs commitment and the efforts of its staff, BVQI is confident they will continuously provide excellent products to their customers into the Twenty-first Century."
Brimming with enthusiasm and confidence, the Singa Plastics team continues to be driven by its commitment to regionalisation with the motto "Total Customer Satisfaction In Our Quality" from attending to customer enquiries, through product design, to production and delivery.
From Making Pails to Scoring a First in Mold-Making
Singa Plastics began as a manufacturer of quality plastic consumer products under the UNICA label in 1966 with 40 workers. Since then it has diversified into other product areas, as well as into tooling, mold making and assembly.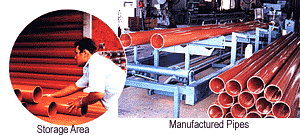 Its foray into other markets took off in 1970 when it invested in a 1,000-ton injection-molding machine to produce a wider range of plastic-based products. Today, it manufactures a big variety of building materials, industrial packaging, household wares and hospitality service products, and offer custom-molding and assembly services.
The Singa Plastics Group of Companies has also expanded its operations into neighbouring ASEAN countries which have a combined annual turnover of more than $250 million.
As a natural part of its growth, the company ventured into the precision engineering industry in the 1980âs. It launched a multi-million dollar investment programme to set up a Tool & Die Department, acquiring some of the most sophisticated CAD/CAM systems available in the market. This enabled the company to make rapid inroads into the tooling, mold making and assembly market.
Today, it stands as a highly-respected mold designer and maker, and a reputable manufacturer of various types of plastics-based products for a wide spectrum of industries. Its products are exported to some 20 countries including Australia, New Zealand, China, the ASEAN member nations, Germany, France, the United Kingdom and USA.
Its research and development department has been working overtime to develop new products. One of its recent achievements is the design and development of a down-water drain system and gutters for the building industry.
The R & D team also developed a unique crockery and glassware rack for the world market. It has been very successful in penetrating the hospitality industry in European markets with this product, having made inroads into France, Germany, Holland, Spain and the United Kingdom, in addition to the Asian region.
Singa Plastics also scored a first in the automobile industry with the pioneering development and manufacture of a double-mold for the production of battery cases, which others have tried for many years to achieve but without success.
In order to sustain its growth and continue to meet rising market demands, Singa Plastics has plans for further expansion. It launched a $10 million programme to invest in new equipment and extend the administration, warehousing and production facilities to accommodate new requirements arising from the growing business.
For its technical resources development programme, the company is acquiring advanced gas-injection technology to meet growing demand for products that require such sophisticated facilities. Other production facilities are also being further reinforced with investment in eight new state-of-the-art programmable computer-controlled injection machines that offer higher precision and higher speeds.
The company also acquired the latest Unigraphics CAD/CAM software recently for its tool room to support R&D, product design and machining work.
Offering Turn-key Projects Overseas
The companyâs expertise and well-honed experience have enabled it to venture overseas and provide turn-key project development services. Such projects include Turnkey PVC toolings plants in China which are fitting testimony to Singa Plasticsâ capability to provide products and services anywhere in the world. The ISO certification will undoubtedly go a long way to help cast in stone the companyâs reputation as a leading industrial plastic products manufacturer and mold-making in this part of the world.